I'll grab it if I can. Thanks for the recommend!
Well whaddya know, found out about another gaming first just by randomly looking up info about some obscure arcade games.
Street Fighter II is often cited as the first fighting game to feature combos, but that's not true. Apparently, Nihon Game's Shanghai Kid (aka Hokuha Syourin Hiryū no Ken) is the first fighting game to feature a rudimentary combo system.
Doesn't Turbo Esprit on the ZX Spectrum predate this considerably?
From Wikipedia:
Jump Bug

Moon Patrol

Always amazes me parallax being done in 8-bit form that far back, after usually seeing it more with 16-bit games.
Vette, first 3D open world racing game where you can run over people:
I purchased a copy of Vette for about $2 at a Software Outlet when it used to be at the Vacaville, CA outlets.
Software Outlet, that was a general computer store, wasn't it?
Maybe? This one was at both the Folsom and Vacaville outlets, they had a cardboard sign.
I also remember buying a copy of NetStorm from the Folsom one.
Western Gun (1975), first game with the ability to kill people using guns.
Not a great first.

Down with guns in games!
Down with guns full stop!
Softporn Adventure (1981) - First game to use profanity:
1st first-person point and click adventure game.
2nd game to use a mouse.
(Allegedly)
Star Arthur Legend - Planet Mephius (FM-7) 1983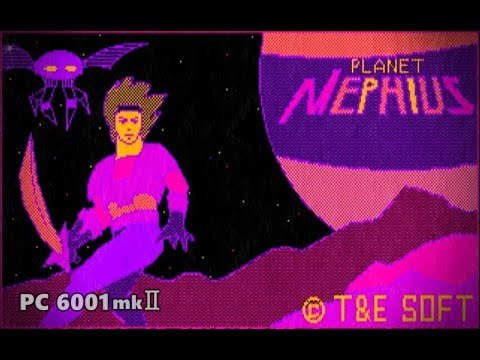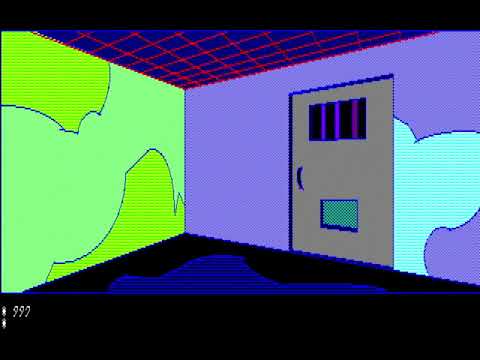 http://hlabrande.fr/if/historyfrenchif/index_en.html
Le Vampire Fou is not exactly an interactive fiction game, but it is the first adventure game with a parser that was published in France.
Citadelle , published in 1984 by Loriciels. This is seemingly the first text-only adventure (published in France)
Interestingly, it seems that Citadelle is the only text-only adventure game with parser released in France in the 80s, making it possibly the only interactive fiction game in French of the decade.