Tanglewood is a brand new and original game for the SEGA Mega Drive and Genesis, to be released on cartridge following its successful Kickstarter campaign. A true 16-bit, nostalgic platforming experience running on genuine SEGA hardware, that will make fans of SEGA's golden era feel warm and fuzzy.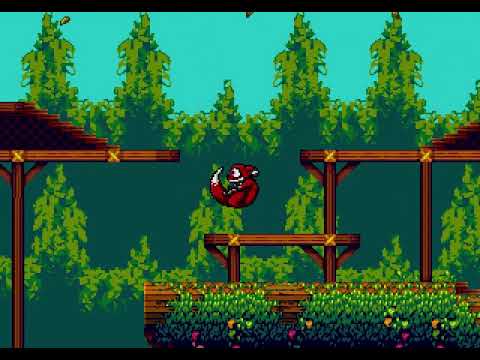 So, this dude got hold of a vintage devkit for the Megadrive, and decided to use it to make an original game with it, using none of the usual modern tools. He also ran a successful kickstarter, which I backed.
Tanglewood is programmed in pure 68000 assembly language, using original SEGA development tools and processes from the 1990s.
It is a bit cryptic and I do wonder if they used like an Amiga with Deluxe Paint for their pixel art.
The latest update came today, which prompted me to make this thread. Unfortunately this one isn't about some fancy programming tricks, but instead to announce a delay. I mean, it's Kickstarter, of course there will be delays. It is now due to Spring 2018.
It's not a Kickstarter exclusive game either. Preorders will be opened at some point in the future, and hopefully the game will be available for a while. There's a tech demo to download from the site, and you can register your email to get the news about the preorders.