Double Dragon was one of the biggest game names of the 80s. I remember when I was a little kid it was as big a name as Mario.
The arcade game was a big hit. Clearly based on Hokuto no Ken (itself heavily influenced by Mad Max 2), the post-apocalyptic punks based beat am up with the catchy name is one of the most iconic gaming brands of the era.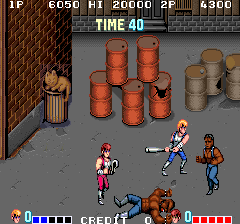 The game itself was somewhat janky, but it had some okay ports to consoles in varying quality, the Famicom/NES version being the most famous.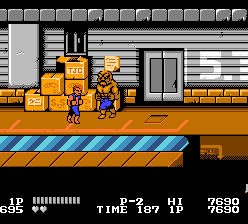 Double Dragon II was another arcade hit, but this time it got a superb Famicom port which IMO remains the pinnacle of NES/Fami beat em ups.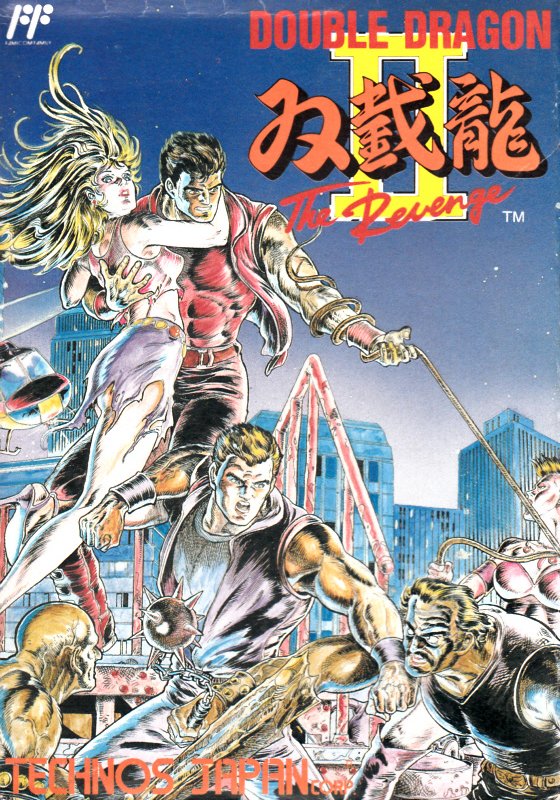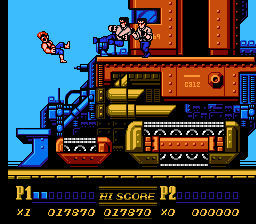 But then…
Double Dragon III arcade was outsourced. WTF? And it sucked.
Double Dragon III Famicom was done by Technos, and was much better, but not as good as II.
Double Dragon II on Game Boy was a reskinned Kunio game with the Double Dragon III art, another WTF.
Double Dragon IV (Return of Double Dragon) on Super Famicom was shaping up to be a quality game… but was rushed at the end and was released half finished. Still a nice evolution of the beat em up with great 80s/90s kung fu moves, but it's 30fps and bare bones in many ways.
Double Dragon V is a crappy outsourced 1v1 fighter, a late entrant into the Street Fighter II clone market. It tied into am American cartoon that had just started.
Technos themselves also made a Double Dragon 1v1 fighter, on Neo Geo of all places, based on the recent terrible movie.
1996: Technos Japan declared bankruptcy.
And that's really it for Double Dragon. A few later licensed ports/sequels of varying quality (Advance, Neon and the recent stupidly named IV, despite there already being a fourth main game).
From one of gaming's top brands with a cartoon and movie, to dead, in less than ten years.
Sure lots of other properties have languished in more recent years, like most of Konami's portfolio. But none were as big a name as DD, or fell apart as dramatically in what should have been their prime.