Yeah, a lot of people mentioned that in the comments. I should check it out.
Recently I was made aware of a De-Flicker mode for the sprite scaling titles, Space Harrier and Space Harrier II on the Mega Drive Mini 2. But how does it work?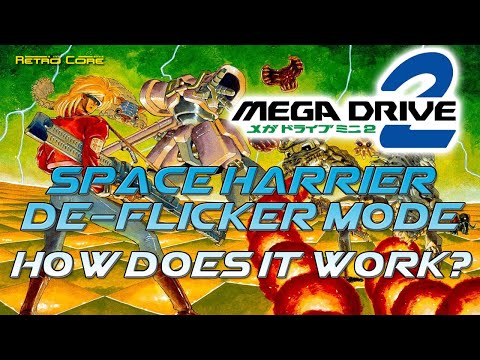 Nice. (Im)patiently waiting for their PS5 version so I don't have to fork out £200 for a half decent fightstick when SF6 hits. I have the PS4 one and it's flippin' great, been running my 360 Madcatz OG Fightstick on SFV.
Had this one on the C64 and I rather enjoyed it, despite the unwieldy controls and iffy collision detection. Really hated the sections with those annoying tiny enemies, though.
All new Battle of the Ports is now online. Something a little different this week as we take a look at Shin Megami Tensei.