Hamster's next Arcade Archives release is another Namco game: Libble Rabble.
Release date: November 11th
Nice, Libble Rabble deserves more attention than it gets.
I've never played it but it seems pretty interesting. In any case, it's good to see a lesser known Namco game being added to the Arcade Archives series. Here's hoping for even more obscure stuff down the line!
Here's an odd one: American Hero, a 90s FMV game that was originally created for the Atari Jaguar CD add-on but never saw the light of day, has found its way to modern consoles!
Release date: today, apparently!
With That's My Bush and Rollercoaster star Timothy Bottoms!
Reminder: Gynoug is out now!
Just grabbed it from the eShop at a 20% discount, nice!
I only know of this because of Tim Roger's Pac Man review.
A few interesting new releases:
First of all, Atari announced that Aquaventure, Saboteur and Yars' Return will be released on cartridge for the very first time!
Release date: Q1 2022
Secondly, Mega Drive shoot 'em up Gaiares is getting a physical re-release by Retro-Bit.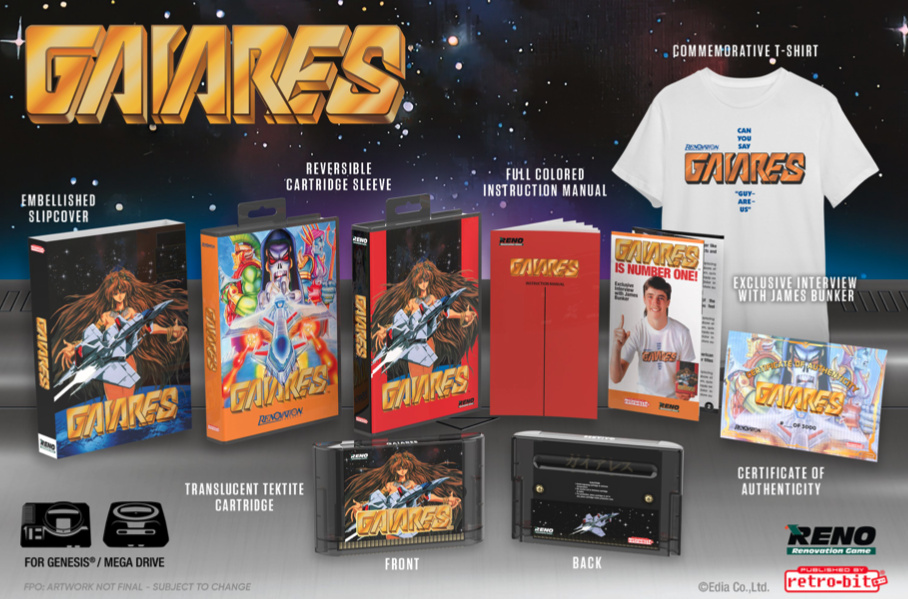 Release date: TBA
And last but not least, Taito's Raimais is the next Arcade Archives release.
Release date: Out now
Bandai Namco just announced Pac-Man Museum+, a compilation of 14 Pac-man games.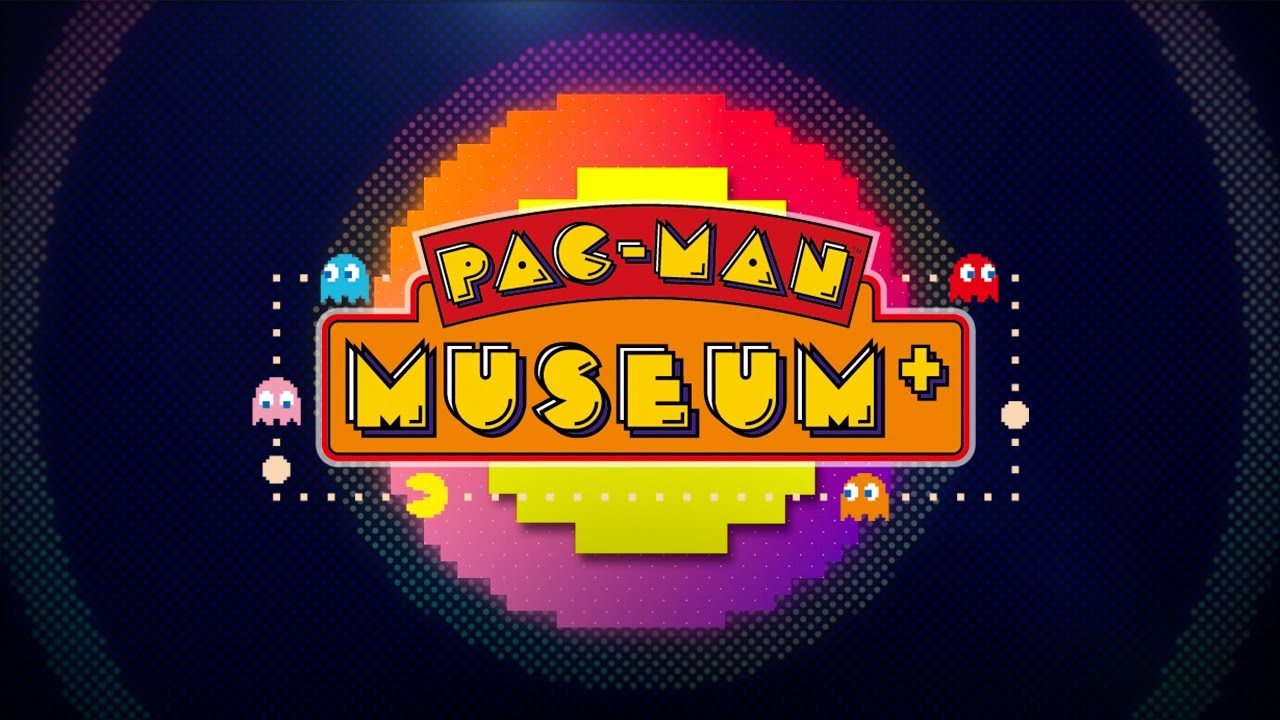 Games included are:
Pac-Man
Super Pac-Man
Pac & Pal
Pac-Land
Pac-Mania
Pac-Attack
Pac-In-Time
Pac-Man Arrangement Arcade ver.
Pac-Man Arrangement CS ver.
Pac-Man Championship Edition
Pac Motos
Pac 'n Roll Remix
Pac-Man Battle Royale
Pac-Man 256
Release date: Early 2022
I love Pac-Land, so I'm thrilled to finally be able to play that game on my Switch!
I really hope to see those beat em ups as well, such good games. And Mystic Warriors as well as it needs to come to consoles as well, loved that game back when it 1st came out in the arcades in the 90s.
The situation with Ms. Pac-Man is a bit… complicated.
Seems solid enough, though I wish Namco would do more than this. From what I can tell which is an expanded port of the XBLA Pac-Man collection on 360, and the extra games are ported from Wii's Namco Museum MegaMix.
Namco Museum MegaMix on Wii was already crammed with games and reimaginings but had more variety to it - would have eben nice if Namco went the extra mile and included something like Pac-Pix as well.
Attention all Wonder Boy fans! Clockwork Aquario, a never released arcade game by Wonder Boy developer Westone, will finally be unleashed on the world very soon!
Check out the trailer and marvel at the wonderful pixel art!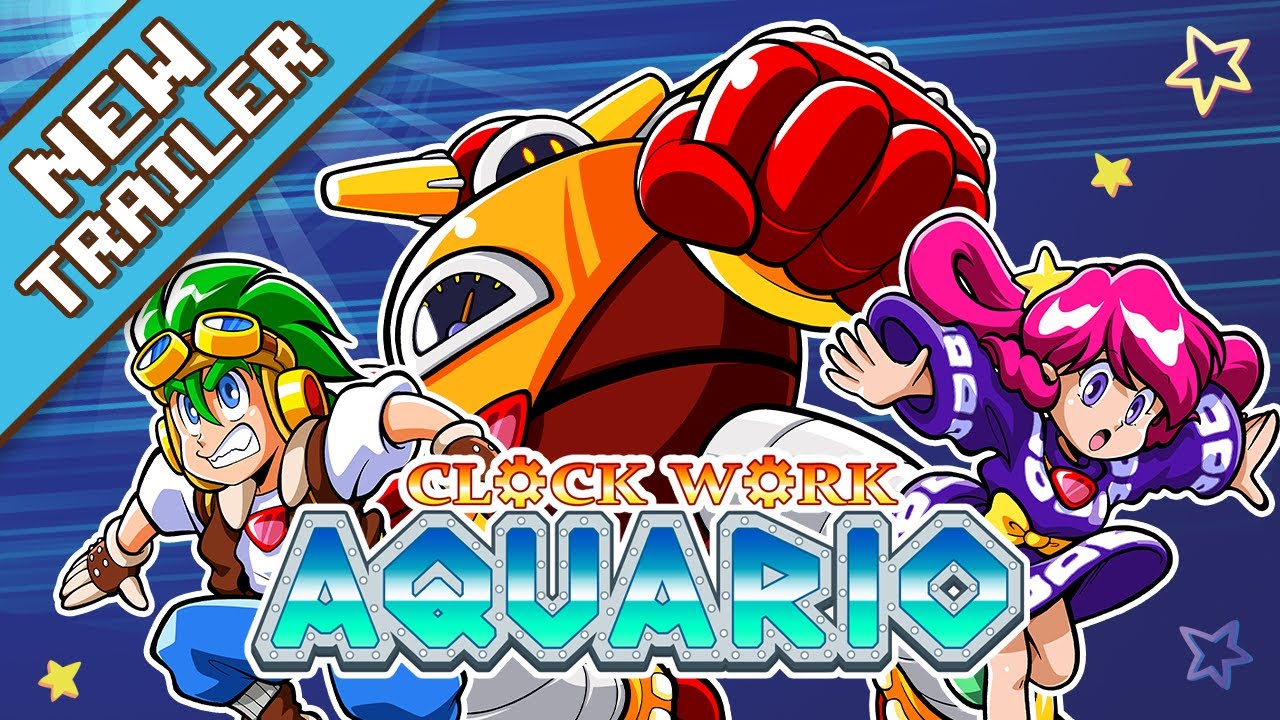 Release date: November 30th (Europe), December 14th (USA)
As a huge Wonder Boy fan I'm very excited about this game. I can't wait to play it!
Yeah I also only know of Libble Rabble because of Tim Rogers' Pac-Man review. Pretty interesting comparisons he makes in that video.
Speaking of Pac - count me in for that new collection. Definitely want access to PMCE again, and I'm very excited to get the arcade version of PM Arrangement outside of the blurry PS2 port! And I like the touches they added like using the arcade panels/instructions as border art and the little Animal Crossing style arcade.
It seems that the final game has been added to the Taito Milestones collection: Space Seeker.
Full list:
Alpine Ski
Chack'n Pop
Elevator Action
The Fairyland Story
Front Line
Halley's Comet
Qix
Space Seeker
The Ninja Warriors
Wild Western
https://www.iningames.com/games/taito-milestones/
Honestly, I'll be quite disappointed if no more games will be announced for this collection. A lot of Taito classics are missing in action (Bubble Bobble, Rainbow Islands, The New Zealand Story, Rastan, Chase H.Q., Liquid Kids, Elevator Action Returns, etc.), so calling this collection Taito Milestones is quite a misnomer right now.
Two announcements for today:
Namco's Phozon has been added to the Arcade Archives catalogue.
Release date: Out now
Battletoads is getting a physical Famicom re-release. Only in Japan, though.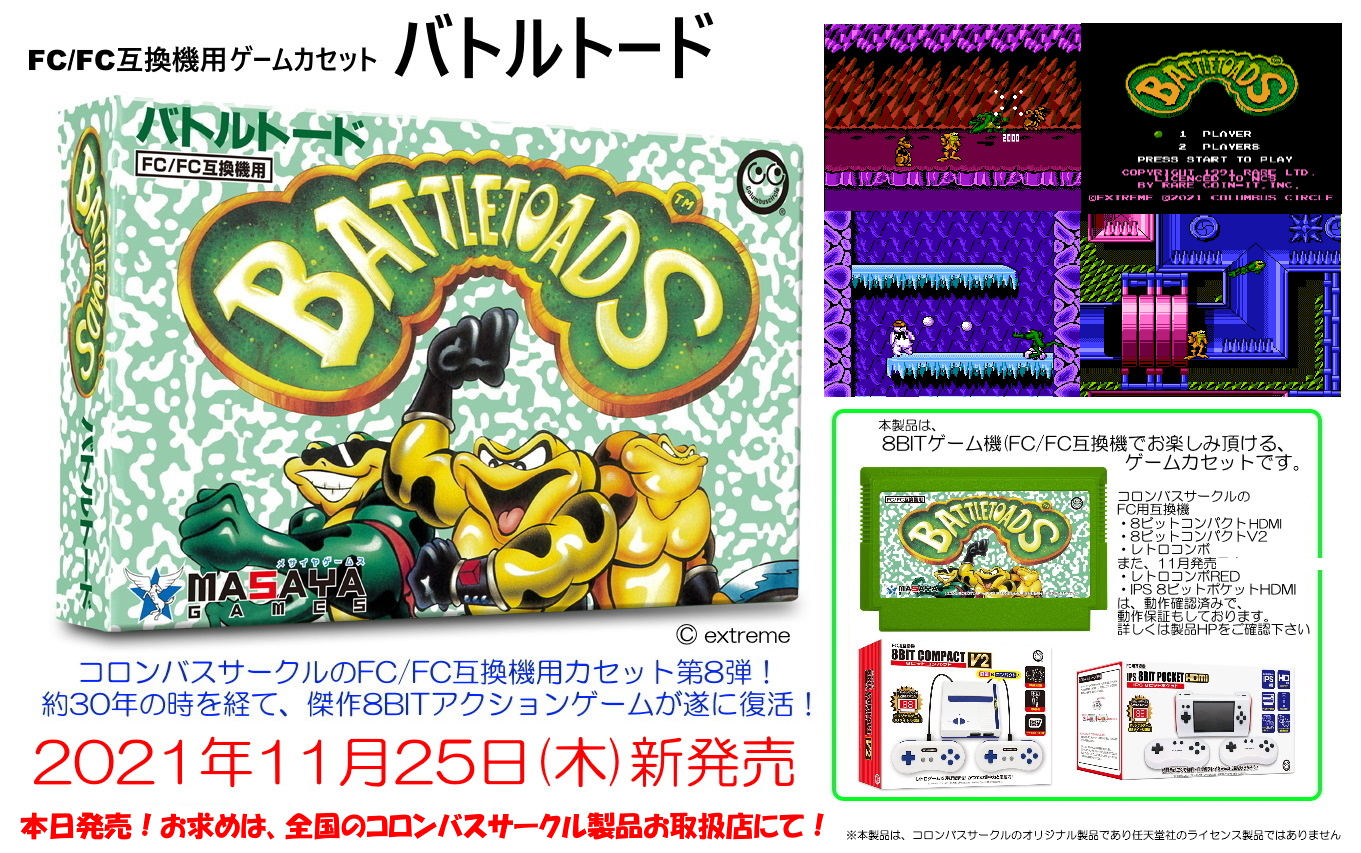 Release date: Out now
Hmm, I think Phozon was on one of the first Namco Museum games for PS1. If so, it's a pretty good game IIRC! Nice to see that one on AA.
EDIT: Yep - that's it. Unique game.
I just have to say, I love this thread. It's really handy so far.
I'm glad you're enjoying this thread thus far. I'll make sure to keep contributing to it!
While I have no new announcements for today, here's a reminder that Clockwork Aquario is out now in Europe (the US release is on December 14th). I've just played it for a bit and I already love it! The gameplay is simple but fun, the controls are solid, the soundtrack is great and the pixel art is the best I've seen in ages. I don't regret my purchase one bit.
Here's Nintendo Life's review in case anybody's still on the fence: