I've been thinking about bonus stages in games lately. Apparently, Rally-X is one the first games to feature a bonus stage.
When I think of bonus stages, the first one to come to mind is the one from Street Fighter II where you have to destroy the car within the time limit (which is a copy of Final Fight's bonus stage). It's a simple but fun diversion.
The bonus stage from Galaga also comes to mind. Trying to shoot all the enemies without having to worry about getting killed is a fun and challenging way of letting off steam between levels.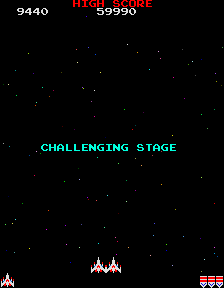 Some more bonus stages that come to mind are the egg collecting one from Joust, the coin collecting one from Mario Bros. and both bonus stages from International Karate, my first Commodore 64 game. In that game, the first bonus stage has you breaking a pile of stone tiles with your head, while the second one has you dodging weapons that are thrown at you from off-screen. And who can forget the bonus stage where you have to deflect bouncing balls with a shield in that game's sequel, IK+?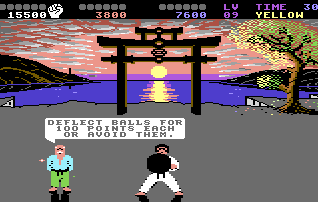 Guys and gals, what are your favourite bonus stages?