I thought it'd be cool to have a thread where people could share and post updates about any development-related projects they're working on. Hobbyist games, professional ones, mods, translations, you name it. Game development is extremely fun and satisfying under the right conditions!
Sorry if too off topic. I figured it could be fitting given how so many smaller games are throwback-themed, and I'd love to see romhack projects if anybody's got 'em.
---
I have a couple things going on right now, myself. The first is a VR-focused (but shhhh not required) forward-scrolling shooter named Horizon Vanguard. It's something that I started working on off and on back when the Rift DK2 released, being born from thinking "I want to see a Burning Force in VR" but then branching way off from that starting point.
edit: embedding my YT trailer instead since the GIFs are too big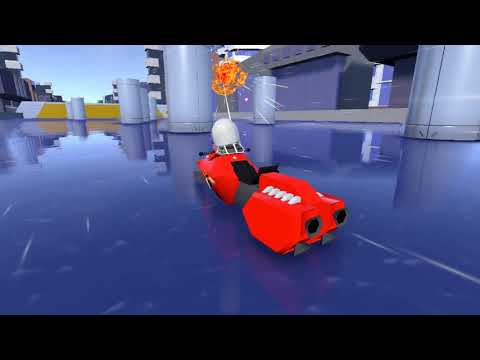 So far I've released an early demo up on Steam and Itch. The full game is a ways away.
In the more short term, I've been working on a Pico8 game for a seven-day Fantasy Console Game Jam on itch.io. It's shaping up that I'm making a top-down slippery car action game. Not doing a terribly good job at fitting the theme, lol. Pico8's limitations don't really have much bearing in reality, imo, but it is an awfully easy environment to work in.
Got basic movement, camera, and car-to-map collision going:


…so now I need object-object collision, some enemies, and hopefully some dope Thunder Blade style scaled sprite buildings.