In the majority of linear 2D games, the player character has to travel from left to right (Mario, Sonic, R-Type, Double Dragon, etc.) or from bottom to top (Commando, Ikari Warriors, Xevious, Road Fighter, etc.). This got me thinking about games where this is reversed. Honestly, I can't think of too many examples.
Lunar Lander-style games come to mind.
Also, Taito's Jungle Hunt.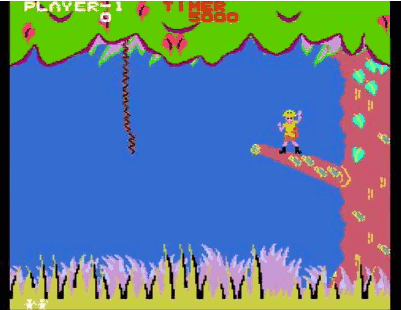 Sure, there are some games where you travel in an unconventonal direction for a bit (Streets of Rage's final level and every other level in Kung Fu Master, for example), but games where you exclusively travel from right to left or from top to bottom seem to be quite rare.
Do you guys have some more examples?