Great video!
I won't lie, this is actually one of my favourite Commodore 64 games. After getting burnt by awful ports like Double Dragon, I thought good beat 'em ups just weren't possible on the good old C64. Then Street Hassle came along with its large sprites, smooth gameplay and "different moves per level"-gimmick and I was pleasantly surprised. Played this game for many hours back in the day!
Great Xybots video. Loved Xybots in the arcade and on the Lynx. The Lynx was a beast with its mid to late 80's Atari Games arcade ports.
I have played this a bit on the Atari 800, and it's a lot of fun! Pretty awesome game.
The music in the arcade version is something else though, wow.
A sports game that even people who hate sports games will place, on this week's Battle of the ports.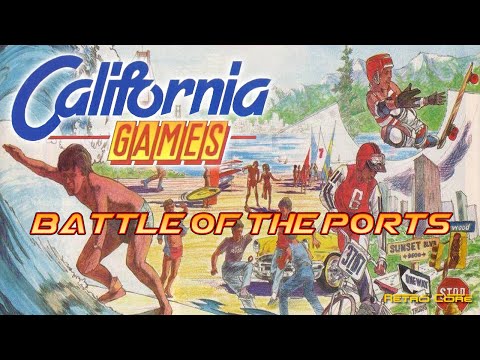 Loved playing California Games on the C64 and the Master System. I didn't realize those were also two of the best versions of the game!
Man, that CPC version sure sucked, huh?
Also, the Atari 2600 port looked surprisingly playable!
Hell yes! California Games is a wonderful snapshot of that era that has somehow managed to transcend it.
"This port is shit." had me rolling. lol
Yeah, you got lucky growning up with the two best versions. My self, it was the Master System version. As a kid I remember being good at the half-pipe, now I'm clueless, lol
Great video, I loved the NES one as a kid.
Am I missing something, or did you call the C64 version the Apple II GS version at the end of the video?
I'm not sure, I'll have to watch it again.
Welp I just plucked a Master System version of California Games off of eBay. Thanks, I think?
The Lynx version of California Games is great.
A little late this week but finally released. this week on Battle of the Ports we take a look at a puzzle gamed from the masters of Ninja Gaiden and Dead or Alive. This is Tecmo's Solomon's Key.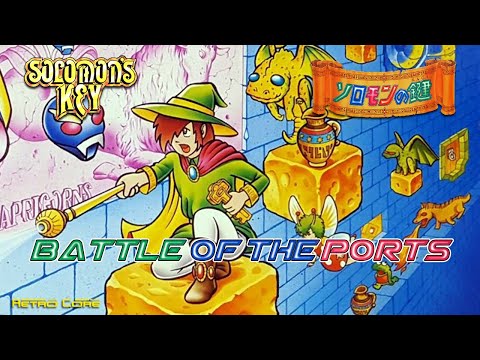 I didn't learn that there was a master system port of this until a few years ago… I really like the look of it over the NES one. It sounds great too, but that NES music always hits me in the feels.
I think if I were to play today, I would go with the SMS, but the NES one is what I played as a kid.
Shame the C64 one is so poorly done, that has some huge potential. Even the music isn't that great for what the C64 can do
This week I'm covering a game I'm always asked to take a look at. It's Megaman X3. There's more ports than you probably knew about.